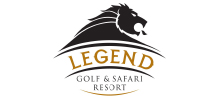 " Went there on a business retreat for 4 days, and it was really amazing. Natural feel, the rooms, or should i say the cabins are well spread, the finishing is really good, the activities are well arranged and a must do. The bathroom is simply awesome, luxurious. "
Trip Advisor Review
IFA HR officially announced its entry into the wildlife hospitality market in August 2007 through a 50% stake in a joint venture company formed with Legend Lodges Hotels & Resorts. The purpose of the JV was to acquire the Legend Golf & Safari Resort development.
The development forms part of the 22,000 ha (220 million square metre) Big Five Entabeni Safari Conservancy, situated in South Africa's Limpopo Province.
Phase 1 of the development is complete and features 451 plots with a 240-room rental pool operated by Legend Lodges. The resort also boasts five restaurants and bars with 6,458 sqft (600sqm) of conference and banqueting space. A Signature Championship Golf Course and a par 3 tribute course are also onsite. Perhaps most famous for its Extreme 19 - a golf tee only accessible by helicopter - the course is the longest in Africa.
To watch a YouTube clip of the Extreme 19, click here.
For more information on this hotel, please visit www.legendlodges.co.za